Do you use PerfectAmino?  
And do you participate in sporting events, such as running, cycling, duathlon, triathlon, multi-sport, etc?
If so, then read on!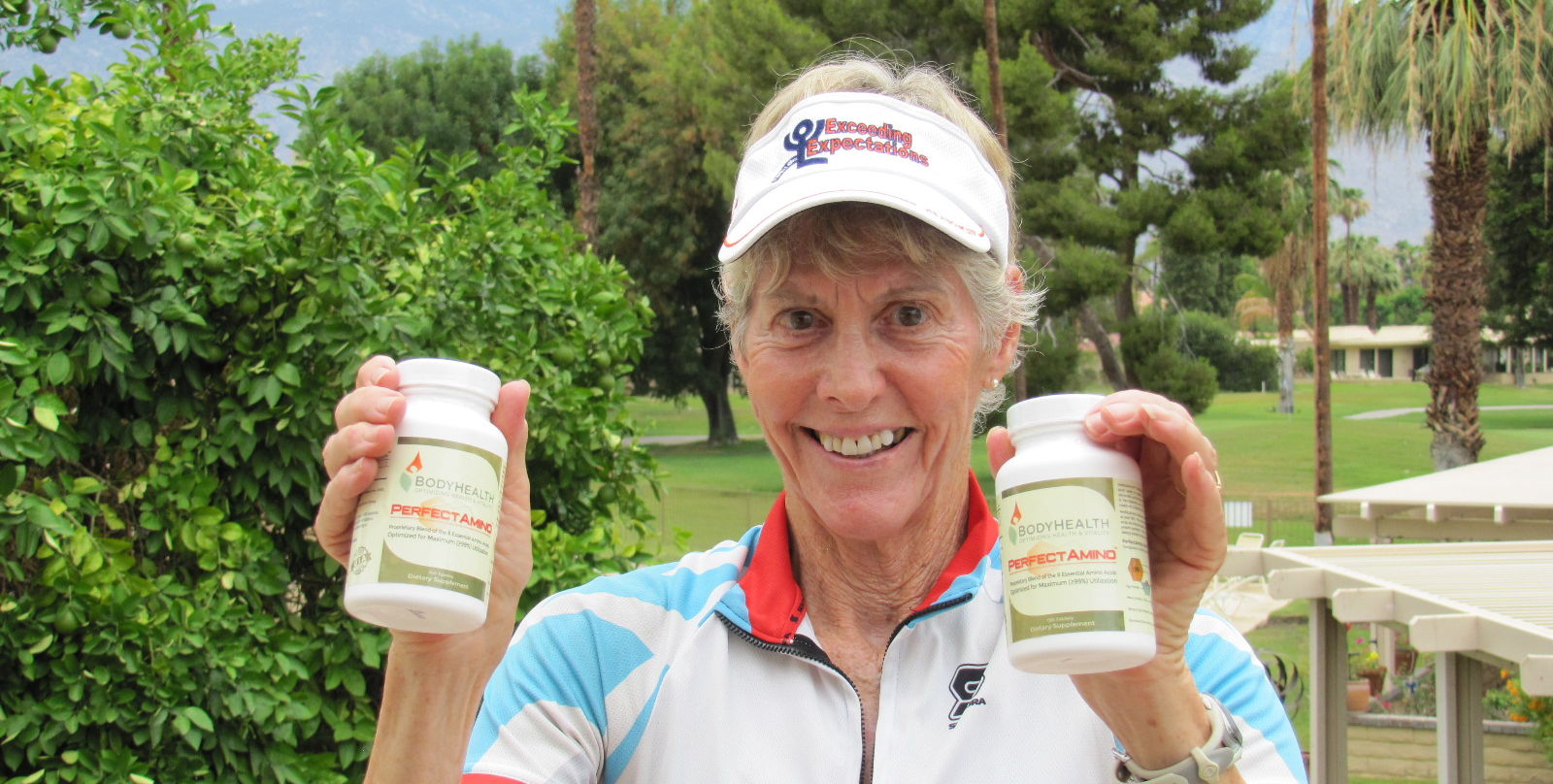 If you place in your age group at any public racing event, send us your info and we'll send you a free bottle of PerfectAmino!
All you have to do is fill out the form on this page to submit your info., and send us a photo of you at the event for us to put in our Winners Circle!
It should be an action shot, podium shot, or a selfie with you and your medal.
And... if you show off a bottle of PerfectAmino in the photo, we'll double your winnings and send you two bottles!
Head over to the Winner's Circle Podium now to see athletes just like you who have already winning with PerfectAmino. 
Hope to see you on the podium soon!
Your BodyHealth Team.
---
Please use the form on this page to submit your request and be eligible to win FREE PerfectAmino. Once we have received your request, it can take up to 72 hours to process. Once a decision has been made, you will be contacted by email and/or phone by a BodyHealth representative.
The information collected in this form is to verify your participation and placement in the event and to be able to contact you in regards to your request. We will never sell or give out your personal information to 3rd party vendors.
---
TERMS & CONDITIONS: I hereby give my consent to have the photograph I provide, my likeness, and testimonial used by BodyHealth.com, LLC on promotional materials for its services, specifically for use on the BodyHealth website, brochures and other printed materials, my name and testimonial accompanying the photograph. I hereby waive and release any claims against BodyHealth.com, and their employees, agents and assignes, from any and all damages for invasion of privacy, portrayal in false light, use of image for commercial purposes or for any other cause of action, whether civil, criminal, or administrative, for use consistent with the permission granted by this authorization. BodyHealth reserves the right to approve or reject submissions at our discretion.